Technology
Local Challenges, Global Solutions
Selection based on color, weight, size, and internal and external quality has never been so accurate. Using Ellips' hardware and software, the quality of vegetables and fruit can be graded more effectively, more rapidly and more consistently than by any other means, human or electronic. The Ellips system is easily integrated on new and refurbished grading machines from Durand-Wayland and other providers.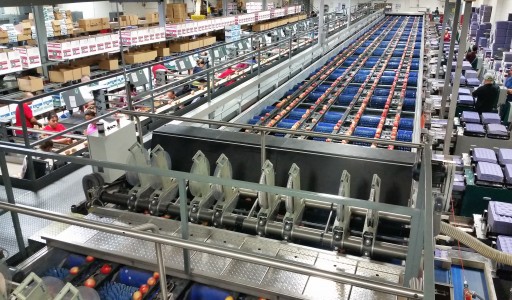 Elisam was founded with the target of creating industry-leading alternatives in the world of fruit and vegetables processing. In an environment where product, process and quality standards are ever-increasing, thanks to technology and great attention to detail, Elisam makes a difference by continuing to challenge the status quo with sleek European design, high technological standards & guaranteed performance and reliability.
Equipping America's Best Growers.