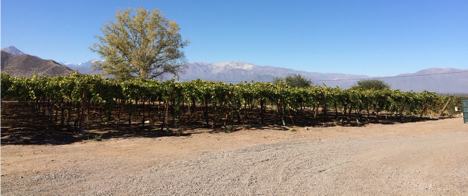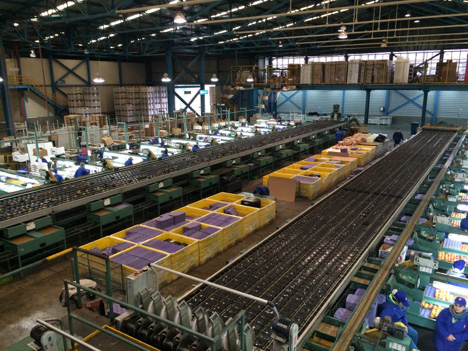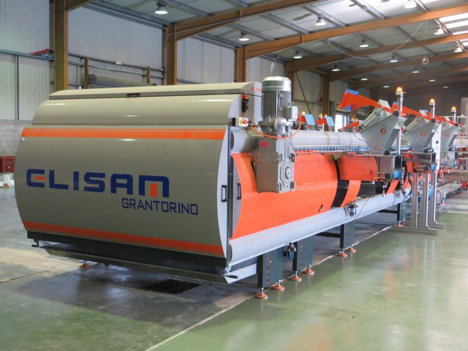 Durand-Wayland, Ellips B.V & Elisam S.R.L. Extend Partnership to South America
May 15, 2015 By Mark Adamczyk
"LOCAL CHALLENGES, GLOBAL SOLUTIONS" takes another step forward as Durand-Wayland, LaGrange, GA, USA, Ellips B.V., Eindhoven, The Netherlands, and Elisam s.r.l of Budrio di Longiano, Italy, have entered the market together in local partnership with SASA S.A.C. of Santiago, Chile.
Over its long history Durand-Wayland have been an active and successful participant in the Chilean fresh fruit and vegetable equipment industry. Going back 30+ years we've worked with SASA and their ownership, the Sorenson's, having introduced multiple equipment solutions over many operations and across commodities. Ellips and Elisam have enjoyed success in the market as well; especially, in software for grading cherries and sizers in stone fruit. As we have in the States, we are going to bring to Chile the same resolute approach to customer presentation and market penetration.
We started last week by visiting several current Durand equipment and technology customers processing apples, pears, peaches and plums, among others, a number of Ellips customers that are using the software on cherry lines and new prospects some of whom today grade, for instance, roma tomatoes by hand and with the human eye (and are interested in automating their process) and others who simply need to upgrade their vision systems to the world class TrueSort application. Unlike other technology providers, TrueSort is easily retrofitted on an existing Durand sizer or competitive brands that may have no electronics at all or use all of the other grading electronics which are of lesser quality, reliability and accuracy.
The grading requirements, whether equipment or technology-based, are the same the world over and Chile is no different. Driven by its significant export facet, these packers demand the best so that their product arrives at its international destination fresh and ready for sale . . . and now it's available! Reliable and accurate external grading of fruit with bruises, russet, sunburn, limb rubs, stem punctures and cuts and internal grading of fruit with varying levels of internal browning and breakdown.
It is our goal to forcefully exploit this market with the impressive, broad and complementary product portfolios brought to bear by the three partner companies in cooperation with SASA's selling expertise and reach. As Eduardo and his selling team uncover new opportunities, we are going to leverage what we have to the packers' benefit. SASA's market, commodity, customer and process knowledge (and associated customer-based respect for all) was evident with every customer and prospect we met. We know that everyone's needs are slightly different and are confident that we'll be able to offer solutions meeting all of the criteria.
In addition to energizing our market and selling presence, we will put into place a long-term strategic plan that includes in-country technical support and a centrally located facility with office space and warehousing for equipment staging and parts.

 

Considering the importance and visibility of the Chilean produce market, competition for work is furious and we are preparing for that battle.