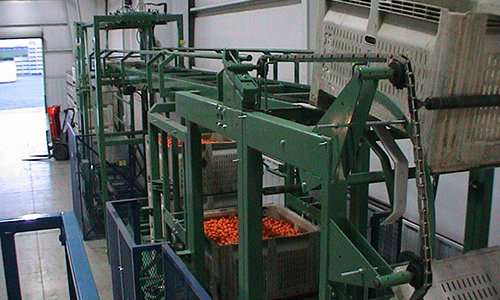 Durand-Wayland supplies all types of bin conveying equipment including chain and roller conveyors for transporting full and empty bins that are either transported one high or stacked. Some of these systems are mounted at floor level and some are truss supported where the bins are conveyed over other equipment or obstructions.
UL approved control systems can be furnished for all bin highway transport systems.
A full line of options has been designed to make the conveying system fit all applications.
90° right hand and left hand chain curves
90° right hand and left hand tapered roller curves
90° chain knifing transfers
90° pop up roller transfers
Bin stops
Bin zone accumulating conveyors
Bin vertical elevators and de-elevators
Bin pushers